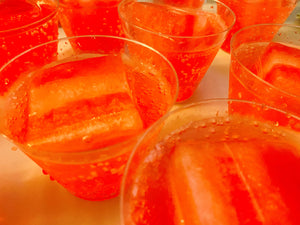 Kiddie Cocktail Cubes or Spears
Leave the sticky mess of the "fancy drink" kids love SO much, to us. These impressive pieces include all the cherry juice and cherries they could want. Simply add white, sweet soda and it's all ready to go! These are great for birthdays or just as a sweet reward!
12 pieces per order.