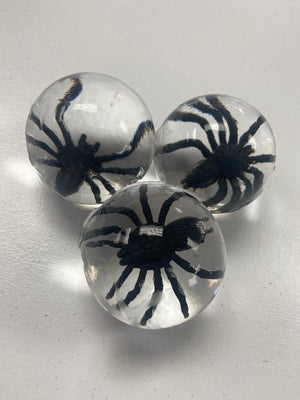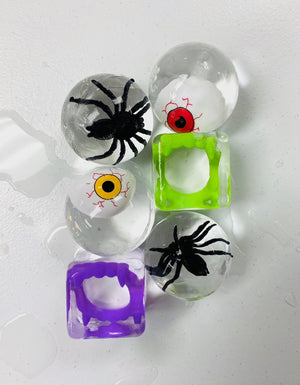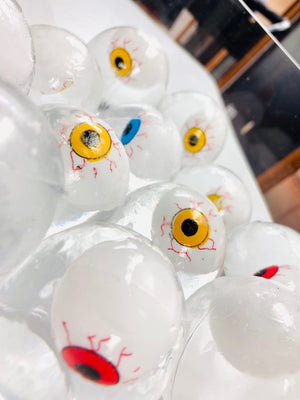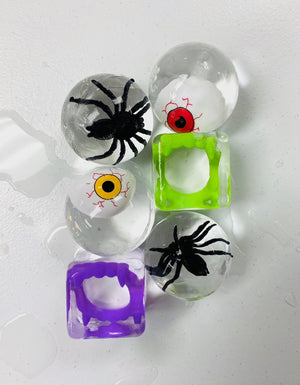 Halloween Tricks - Spiders, eyeballs, more!
Halloween with LushICE is full of surprises. Our specialty ice is the perfect addition to your punch bowl or centerpiece. These cubes/spheres contains non-edible pieces that keep being fun after the ice has melted. 

Please indicate if you want spiders, eyeballs, teeth or a mixture. Limited time item. 
12 pieces per order.