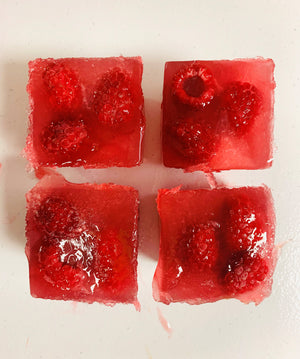 Blended/Fresh Fruit Cubes
Choose one or two of your favorites from our fresh ingredient list, and let us do the work. These freshly whipped fruit cubes will leave your beverage BURSTING with flavor! These are so yummy, your kids may sneak them from the freezer...ours do!
12 pieces per order.
* Please list fruit preference in special instructions at checkout
Choose from:
Strawberry
Blueberry
Raspberry
Blackberry
Kiwi
Mango
Coconut
Starfruit
Dragonfruit
Red Chili Pepper
Green Chili Pepper
Habanero
Jalapeno
Orange
Lemon
Lime
Cherry
Grapefruit
Watermelon
Cranberry
Pomegranate
Pineapple
Cucumber